Social Media / Marketing / Branding
We were approached by The Victoria Walshaw to help them create the identity of their new brand, Cosalea, which is a community café on Walshaw Road situated near local businesses, residents and a high school.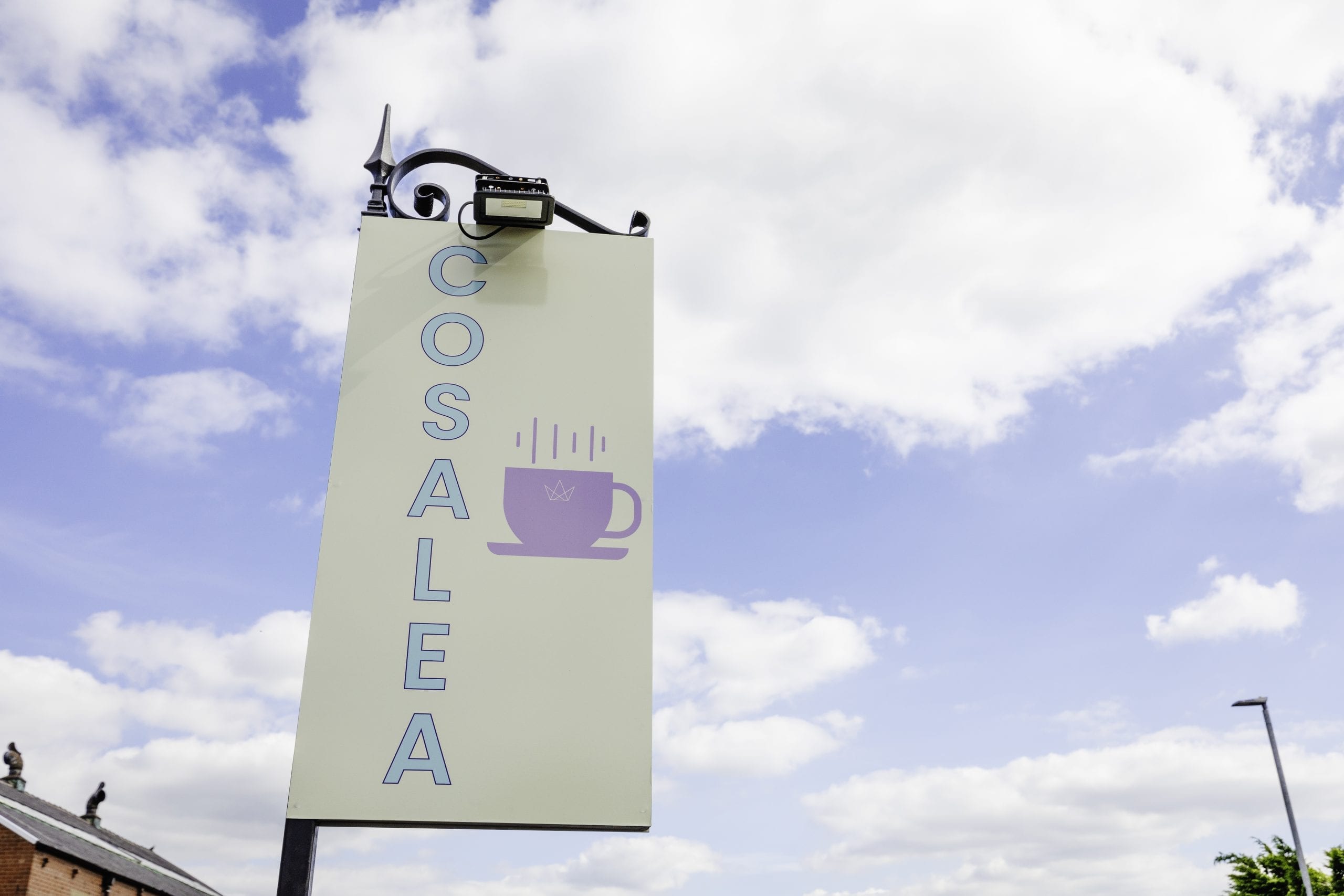 The brief was that they wanted the feel to be that of the community but to also be quirky stepping away from their current brand that they have already built with The Victoria Walshaw.
We sat down with the client to have many meetings in the café whilst it was being renovated so that we could get a feel for what they were hoping to achieve.
As part of the process we created 6 different logos, the colour scheme was decided by the client in which they went for calming pastel colours designed to make their customers feel at home and relaxed when in the café.
Due to the café undergoing major renovation works this gave us time to create a full brand picture as to how it would look with business cards, menu's, flyers, and outdoor signage.
Once they had signed off on the corporate identity it was then time to begin on creating the companies Social Media pages, we went through the process of fully optimizing Facebook, Twitter and Instagram before designing custom graphics for each platform that represented the brand making them stand out.
Over the first month of the Facebook page being online we grew it to more than 1000 page likes without the café being open for business.

We now manage the full Social Media and Marketing of Cosalea and this includes ;


Creating Daily Content

Audience Engagement

Content Scheduling

Design promotional and Marketing material

Managing the process for Marketing the business in other forms such as in Magazines, TV, Radio

Managed the community aspect of the Marketing strategy engaging Cosalea with local sports clubs and community projects.
Cosalea will be advertising their brand at Woodbank Cricket Club for 2021 through our Phenomenal Advertising packages as well as sponsoring a home game of Bury AFC during the 2021 season.
Want to know how we can help you?
Get in touch and we'll walk you through the rest.